– Program Director Article –
IS THERE A MISSION IN MY FUTURE?
As a Surgical First Assistant, you may be presented with an opportunity to join a medical mission. This happened to me in December 2012. If you have any doubts as to the value of such a mission, I would like to share a little story with you.
It's been a little over a year now since my mission trip to Grenada, West Indies. You may have read the article that was posted about my travels and experiences there; particularly what life is like in another hospital outside of the United States. As you may imagine, the culture and accepted practices in other areas are much different than what is commonplace here.
When you are in a foreign country on a mission, it is important that you respect their practices, even when they don't make sense to you, based upon the way you were taught in the States. It could be something as simple as donning your surgical hat before your surgical top! It could be something such as rewrapping terminally cleaned instruments in the OR while another case is going on that catches your eye. Respect what their practices and beliefs are in each instance. This will go a long way towards their respect of you while you are in their facility.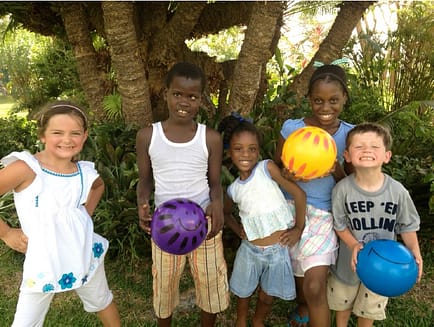 The first thoughts of our trip started with a Colorado Springs Ophthalmologist who often travels to the Caribbean and noticed there were a large number of children with strabismis. After deciding to arrange a Mission there, word traveled very quickly. Long before the preparations for the Mission were even finalized, a gentleman from Florida (whose wife was from Grenada) heard that we were coming and sent a picture of a young boy suffering from strabismis. He had reached school age and had been trying to attend school; however, had been ostracised by his peers because of the way his eyes looked. Additionally, the government school system placed him in the school for the mentally handicapped and he was being denied the education that he deserved. Neither the child nor his single father were aware that he had a problem that could actually be fixed!
One of the surgeons whom I work with pretty regularly approached me as we were preparing to do a strabismis case one day and she asked me if I had ever been on a mission trip. I replied in the affirmative, stating that in February of 1998 I was lucky enough to be asked to go to Haiti on a Urologic mission. We talked at length about how the trip went and what my experiences were. I remember telling her that my greatest impression was how very poor these people were and how resourceful they had to be just to survive each and every day.
Before I left that day, she asked if I might be interested in going on another mission, this one perhaps to Grenada. Mmmmmm, Grenada, let me Google that and find out a little bit about it. In the meantime, yes, I believe I might be interested. My thoughts turned to the many people that we helped in Haiti and their gratefulness for what little we were able to do for them. This sounds interesting. In the back of my mind, I never really thought this would materialize… or so I thought. We exchanged emails and off I went to my next case.
By July 2013, I received an email from her saying that the consulate had approved our mission and once we had submitted all the necessary documents, Team Grenada was on. We were scheduled to arrive there the first week of December.
Recently, one year since our Mission, I received follow up pictures of the young boy that was our very first patient and the young man that was referred to us by the relative in Florida. As you can see, this young man was in dire need of our surgical expertise due to his inability to receive a proper education.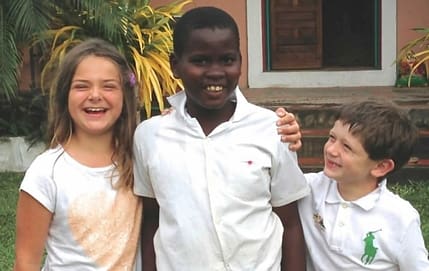 One year later, you can see for yourself his new-found confidence in his post-surgical look! As always, a picture can express a thousand words. For this young man and his single dad and for the other youngsters that we were able to help on our mission, these pictures say it all!
If you ever have the opportunity to be lucky enough to travel to an under-served area to provide medical or surgical services, I would urge you to do so. It is a trip that will change your life forever. You will gain new friends who will continue to correspond with you (thanks to Facebook and the Internet) as I have and your life will be so enriched knowing that you have been able to share your expertise and knowledge to the betterment of not only the patients you serve, but their families as well.
Alice Williams, CSFA
Program Director
Update 2016: Alice was married this year and now goes by Alice Dungen! Congratulations!